What we do
If your child has sustained an injury or has a condition that requires surgery, we know that it can cause anxiety and uncertainty. Our team of highly trained pediatric surgeons is dedicated to providing exceptional care that includes compassion, technical excellence and state-of-the-art surgical methods. We successfully perform thousands of surgical procedures on infants, children, adolescents and young adults each year using minimally invasive techniques, while providing a supportive and healing environment for patients and their families.
It is our goal to provide excellence in surgical treatment and compassionate care for children and their families in a supportive and healing environment. Our pediatric surgeons have combined decades of experience and understand the challenges presented by the unique anatomy and physiology of infants, children and their developing bodies. Close cooperation with the patient's family and their referring physician is maintained at all times.
Our programs and services
We offer a wide range of specialized, advanced surgical treatments for all kinds of pediatric conditions.
View all

links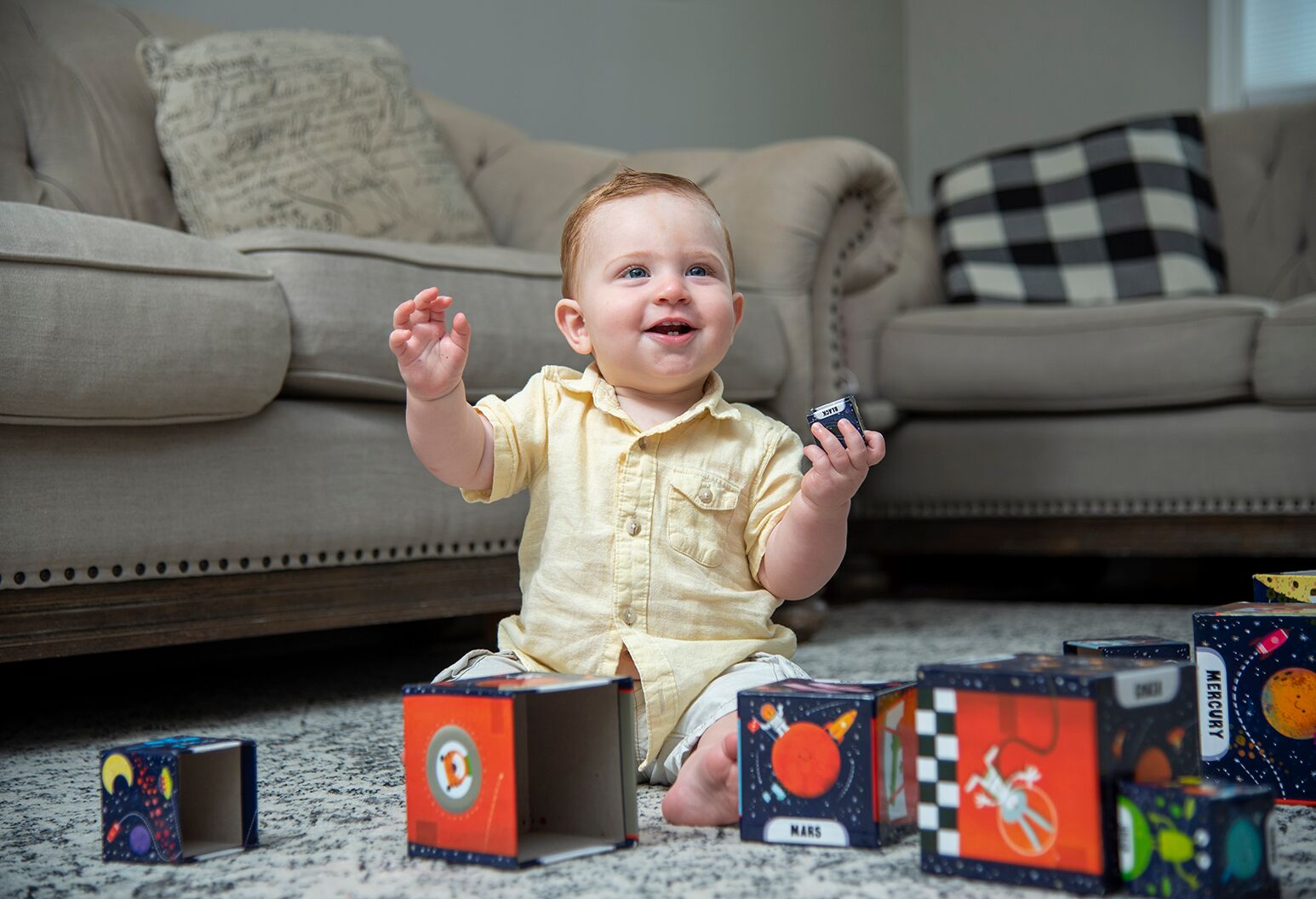 Brayden was born with a rare intestinal defect called Hirschsprung's disease, but now he's thriving—thanks to expert surgical care at Cohen Children's Medical Center.
Read more
While John Higgins was being treated for leukemia, his baby brother, Ben, was diagnosed with Wilms tumor, a form of kidney cancer. Experts at Cohen Children's Medical Center cared for them both.
Read more
Having surgery?
A guide to your child's surgery
No matter what surgery your child needs, we believe it's essential to prepare you and your child both physically and emotionally for this hospital experience. We'll provide you with the information you need to feel most prepared for the day of surgery.
Guide to your child's surgery
Take a virtual tour of our children's hospital
---
Explore some of the innovative facilities that make Cohen Children's Medical Center so special.
We hope you'll feel at home in this welcoming space, which includes a café, chapel, gift shop, family resource center, surgical waiting area and more. We also offer valet parking for your convenience.

Tour our Emergency Department
We are the only freestanding pediatric Emergency Department on Long Island, and our patients get their own rooms. We're also the largest Level I pediatric trauma center in New York designated by the American College of Surgeons.

Tour our Emergency Department